FASHION BLOGGERS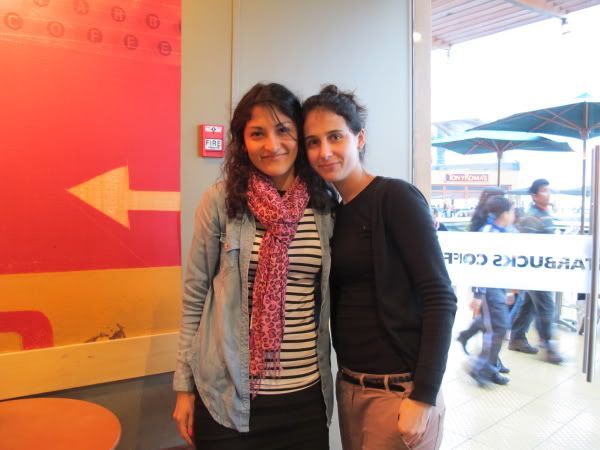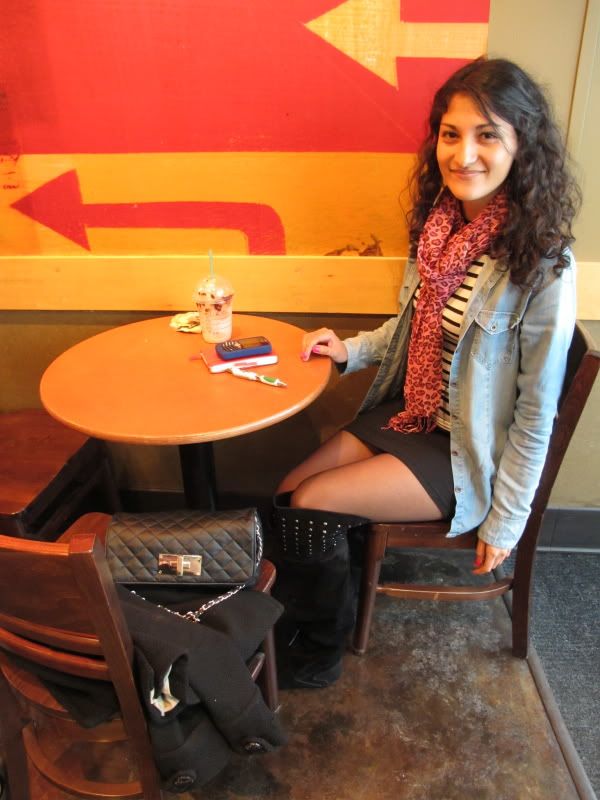 Navy, denim, fucsia con leopardo, knee-high-boots con tachuelas, bolso "quilted" con cadena... so trendy!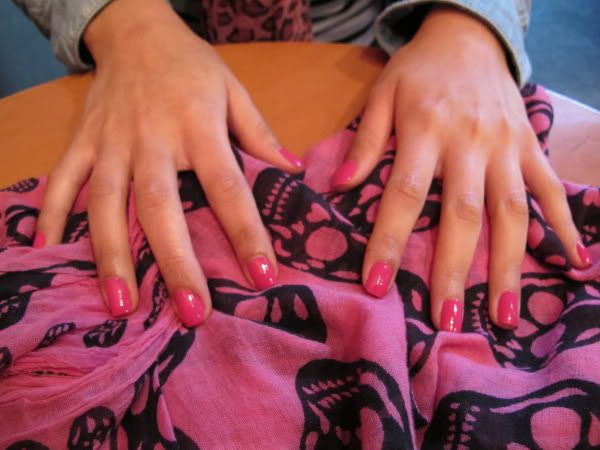 Esmalete O.P.I (tienda en larcomar aprox. S/. 35) color: pink flamengo
Hola a todas(os), que tal el fin largo? Supongo que le debemos una a nuestra santísima santa Rosa de Lima que no ha dado feriado hasta a los agnósticos, así que le estoy eternamente agradecida (con todo el respeto que se merece por supuesto).
Al grano, el sábado me encontré con Nadia Soto, la fashion Blogger de
http://www.lamodadicta.blogspot.com/
en el Sturbucks de Larcomar, aunque sólo estuvimos un "ratitín" conversando me la pasé increíble, linda chica por sierto, "tromesasa" y tiene un OJO increíble para la moda (sobretodo para el streetstyle que es a lo que yo me dedico con este humilde blog). Nadia no solo va al GYM todas las madrugadas (por que sale al alba de su casa), también chambea, estudia y tiene su marca de ropa "LOVELY RITA" sino que también "bloggea", ósea una "workaholic" de verdad (como yo).
Vayan acostumbrándose a fotos similares por que este dúo dará que hablar.



Traducción:
Hello you guys, how was your weekend? I guess all Peruvians owe one to holy Saint Rose of Lima for this long holiday (even the agnostics like me), so I am eternally grateful to her (with all respect of course).Well let's get to the point. I met Nadia Soto on Saturday at Sturbucks (Larcomar), she's got a blog called:
http://www.lamodadicta.blogspot.com
. I gotta say that she's such an incredible girl and has an eye for fashion (especially for streetstyle. Nadia not only goes to work it up at the gym every morning, she also works on a office as an administrative assistant, study at the university, she also has a clothing brand called "lovelyrita". A complete workaholic (like me again).Get used to pictures of us though cause a got a new "fashion-freak-best-friend" ha ha ha!