Streetstyle photos from New York Manhattan September 2010
Waitresses waiting at Italian Restaurant in NYC
Camareras esperando en la entrada de un restaurante Italiano en NY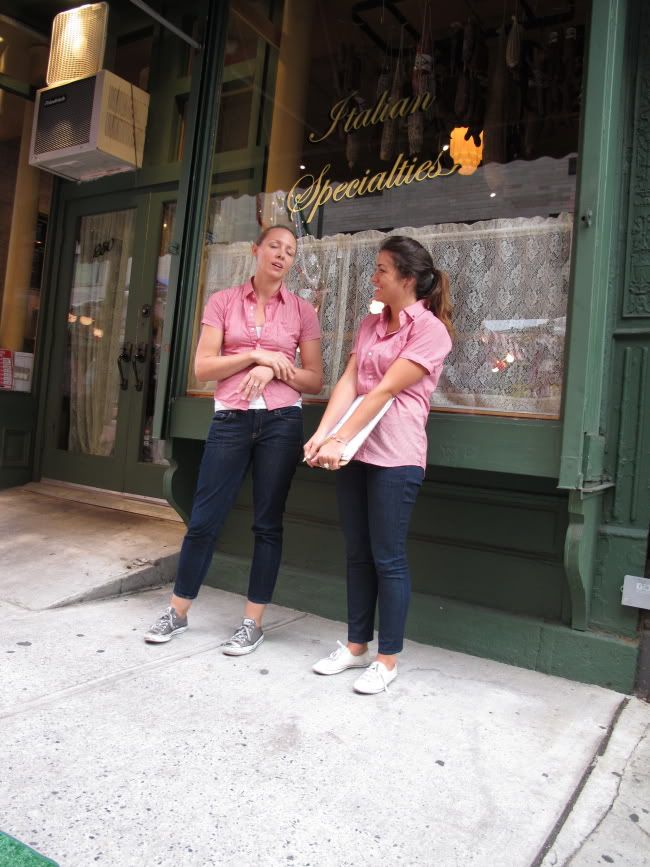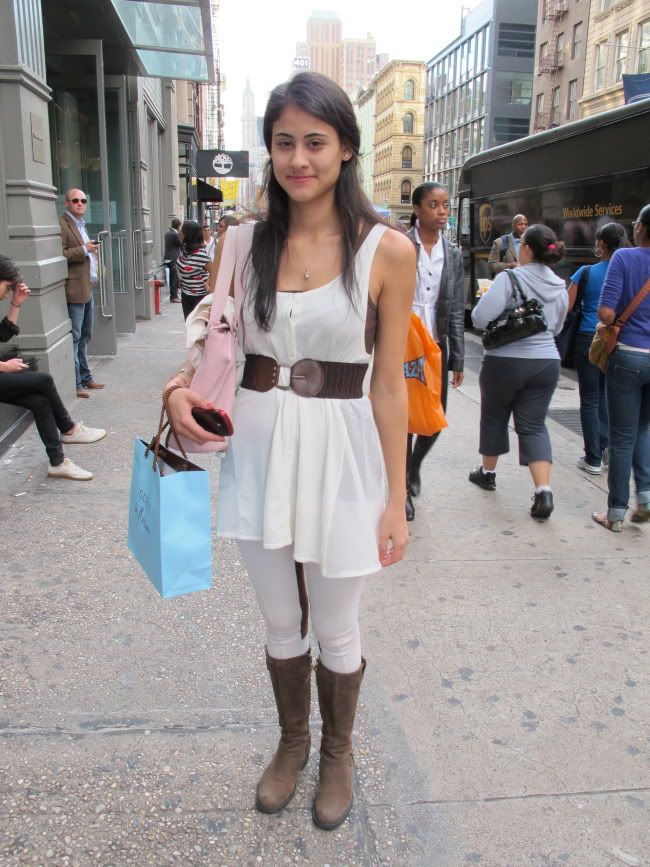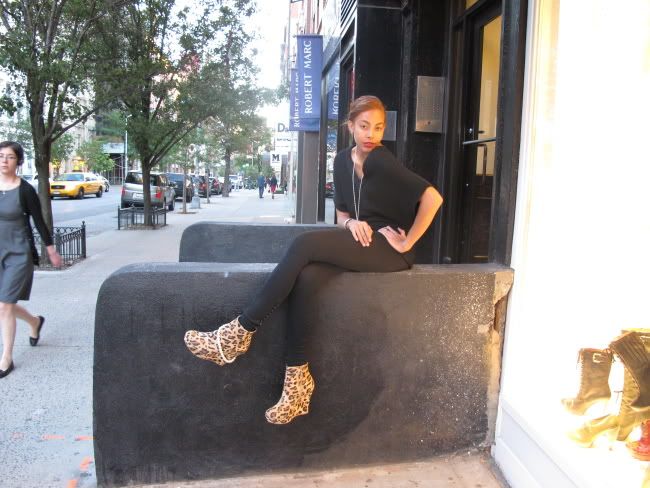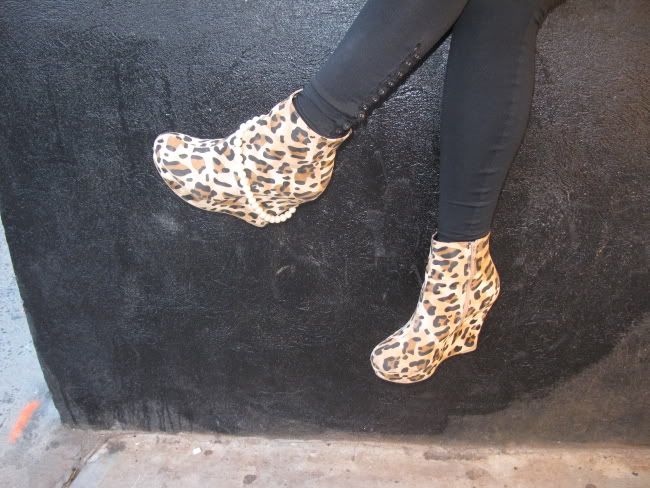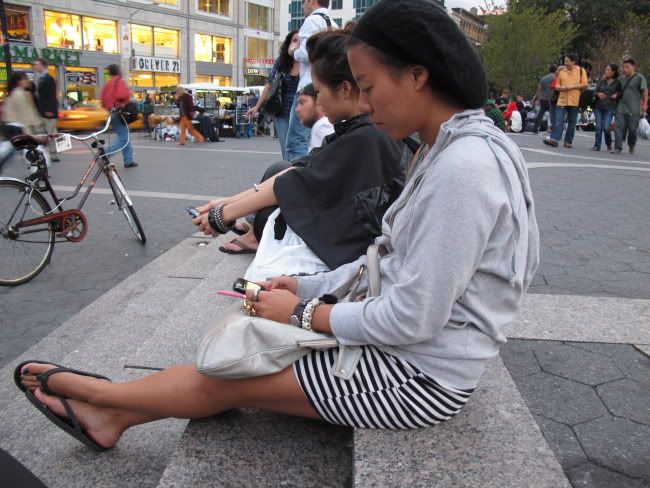 Así es como se viste la gente en NY.
segundo día de New York (live) streetstyle y me encontré con looks impresindibles y super fáciles de combinar:
Foto 1: Pitillos y keds
Foto 2: Maxi dresses + casaca o chaqueta de cuero o de jean (o sea, jean + negro perfecto)
Foto 3: Esta guapa chica combinó unas leggins cremas con un bvd xxl y unas botas a juego.
Foto 4: Chaquetas o casacas de cuero (mi obsesión), pantalones anchos y camiseta con personalidad.
Foto 5: Botas Dr. Marteens con una camiseta básica y unos shorts desteñidos y cortados (sencillo y perfecto) ahora si, yo me lo pondría con sosten.
Foto 6: leopardo por doquier, no sé si es como un karma pero a donde voy me encuentro con el leopardo por todos lados. Esta chica se atrevió con todo y se compró estos botines al tobillo de leopardo y de gamuza (y lo decoró con unas perlas… creativa no?).
Foto 6: Una linda pelirroja que decidió salir a la calle con poco pero sin pasar desapercibida. Falda de seca verde turquesa, collar de cadena fucsia y balerinas nude (los lentes o gafas son parte del toque bohemio del outfit).
Foto 7: Accesorios, vestido a rayas (los quiero todos)

The looks and outfits "in" I found in my stay in NY. I have to say that Newyorkers are extremly friendly and very ver very fashion.